Happy Valentine's Day!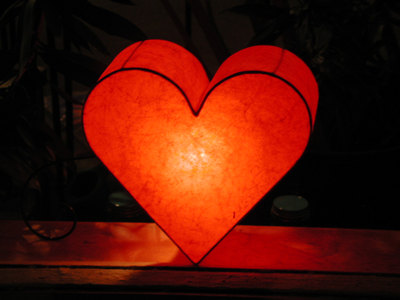 The three most important women in my life:
How wonderful that there's a day that's all about the celebration of love. Not just romantic or erotic love. Every kind of love. I love my Dad and my two brothers, too. I love writing. I love art.
I have a freind that I've lost touch with, who always went out of his way to bitch about his Valentine's day misfortune. I used to hate hearing from him sometimes. I can't forget the Valentine's day when he came to tell me about how he'd tripped with a bottle in his hand, and nearly sliced his wrist. I was more squeamish then, than I am now.
Sad to say that the days some celebrate put others more in touch with whatever they don't have. Christmas drives many to steal, just so they can buy presents... What happens to the lovelorn on Valentine's day? I bet the go-go bars do extra business. They say money can't buy you love, but fantasies can be fulfilled for the right price.
Everyone has someone they love. Take a moment today to savor that feeling.
More power to ya!
Love, me.