Got a new wide-angle (12-24 mm) lens today. Whole pile of new points of view. The pic above was shot at 13 mm, a little more than an hour ago. I like the funky distortion.
New York is a city of memorials, maybe not any more than any other city, but I'm particularly aware of this phenomenon today. I just read an article about Andrew and several other cyclists recently killed by vehicles in NYC this weekend, and encountered this memorial the next day. The mentioned cyclists were all riding on designated cycling routes, and there's concern that law enforcement is lenient on drivers that kill cyclists – these incidents are routinely ruled accidental.
:::
Luther Vandross is gone. His music poured from buildings and cars as we walked around Harlem on Saturday, creating a powerful presence.
:::
Dramatic Hand-Off at the Tour de France
The yellow jersey goes from American Dave Zabriskie (Team CSC) to Lance Armstrong (Discovery Network) today. The Discovery team put in a record-breaking performance, beating CSC's time by 2 seconds, and setting a record pace for the Tour de France team time trial – 57.31 KM/H (35.61 MPH). It's their third consecutive win in the team time trial. T-Mobile (Jan Ullrich's team) finished 35 seconds behind Discovery.
Zabriskie had a nasty spill 1.5 KM from the finish, meaning that he lost even more time to Lance. He ended up in 9th place, about a minute and a half back in the overall standings. The crash was hard, and he's likely to feel it tomorrow. The ego bruises may take a little longer to heal.
Lance is now 55 seconds ahead of teammate George Hincapie in the overall standings, and everybody else is behind them.
:::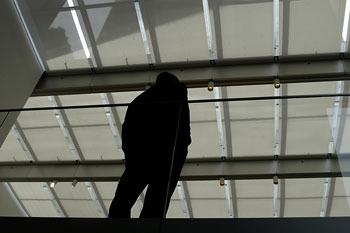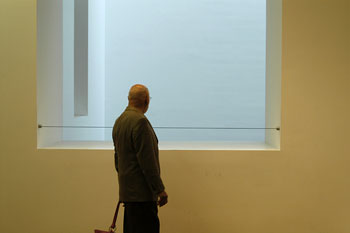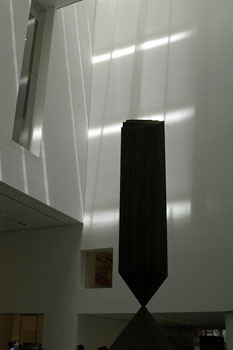 Happily, Denise and I joined the MoMa. Our visit on Sunday was the first since the museum reopened. What a great space. The Friedlander exhibition was very good, too. While I'm hardly an imitator of his, I can see why a friend commented that she saw a connection between his work and mine. [She even said that she appreciates my work more now! :-)]
It was nice to be able to take in the show at our own pace, deciding to return another day instead of feeling the urge to cram more in to get the most out of a one-time admission fee.
:::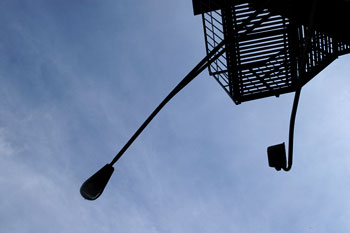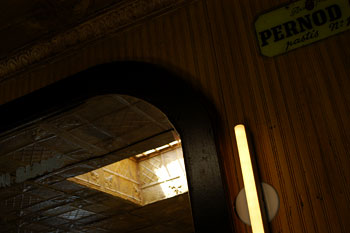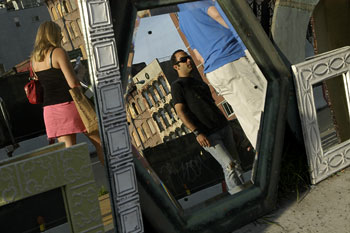 :::
Pretty much any person appointed to the Supreme Court by Bush will be bad news, and will have a prolonged effect upon the course of this nation's law-making. I was thinking about this in November; perhaps the people who voted for him were, too.