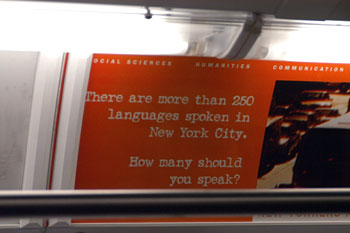 That's before you toss in HTML, PHP, ASP, ActionScript, JavaScript and SQL. I speak those, too, though it's mostly machines that seem to be listening.
:::

"Give me a break. There are a lot more trashier things on television than Janet Jackson."
- Charles Barkley
A scene in tonight's episode of "er" was edited to mask out the breast of an elderly patient who was having her heart shocked, because of the, uh, fallout.
I wonder if this is going to be Michael Powell's signature piece of work at the FCC – having failed to hand a big payday and a healthy dose of power to already over-consolidated media companies, he personally oversees the public burning of a pop-star-witch.
:::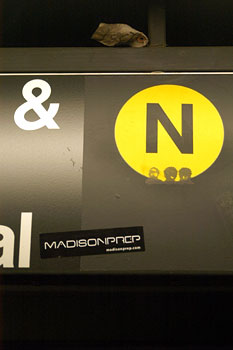 :::
I was wondering why Powell (Colin, that is, Michael's dad) and everybody in the Bush administration seemed to be in a hurry to admit that they now doubt that Hussein ever had WMDs. I figured another shoe had to fall soon. Now, maybe, we're getting into it. CIA Director George Tenet said today that intelligence analysts never told Bush before the invasion of Iraq that Saddam posed an imminent threat...
:::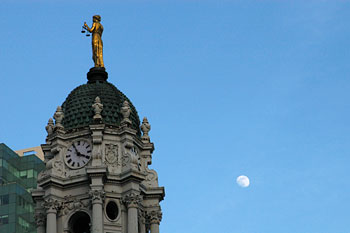 :::
I'm happy to see that the story's not completely dead yet, but now that one of Frist's staffers is going to resign, I'm afraid the story will lose its legs. What am I talking about?
Manuel Miranda, who worked for the Tennessee Republican on judicial nominations, has been on leave since late last month because of the investigation into how Democratic memos stored on a computer server shared by Judiciary Committee members ended up in GOP hands. ...

...Sens. Dick Durbin, D-Ill., and Edward Kennedy, D-Mass., protested what they said was the theft of the memos from their servers. The memos, concerning political strategy on blocking confirmation of several of President Bush's judicial nominations, were obtained and reported on by The Wall Street Journal and The Washington Times. - A.P. report
These guys rifled through servers they knew they had no business accessing. It's an electronic version of Watergate. Brought to you by the party that brought you Watergate and Iran-Contra.
:::