I just love interesting patterns. Denise got home last night and pointed out that yesterday was 05•05•05. I'd been oblivious.
:::
Adobe and Macromedia are merging. Wow. That's news. Flash with the Adobe standard interface. Bye-bye GoLive. Bye-bye Fireworks. Bye-bye Freehand.
:::
Photography After Film: The Shock of the New Technology
Aperture Foundation is sponsoring this panel discussion with moderator Amei Wallach and panelists Susan Meiselas, Duane Michals, and Eleanor Antin. [more info]
Wednesday, May 11, 2005
7:00 pm
New School/Parson's School of Design
Tishman Auditorium
66 W. 12th Street
It promises to be interesting.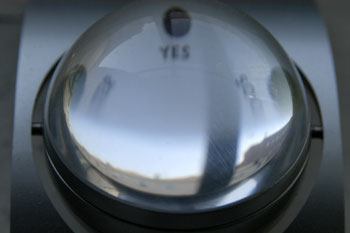 :::
Happy Slaps
Time has been a bit funny lately, so I'm not entirely sure that it was only last week that my jaw dropped. There was a piece on one of the morning shows about "happy slapping" – a fad that's caught on in England. A stranger approaches and slaps an unwitting victim on the street. An accomplice records the entire event on a cell phone camera. They upload the footage to the web for all the world to see. Someone thinks it's funny.
Now, this comes to me from a friend. It seems to be making the rounds in many very coroporate places:
Slap Your Co-Worker Day is here !!

Friday , 05/05/05 is the official Slap Your Irritating Co-workers Holiday: Do you have a co-worker who talks nonstop about nothing, working your last nerve with tedious and boring details that you don't care about? Do you have a co-worker who ALWAYS screws up stuff creating MORE work for you? Do you have a co-worker who kisses so much booty, you can look in their mouth and see what your boss had for lunch? Do you have a co-worker who is SOOO obnoxious, when he/she enters a room, everyone else clears it? Well, on behalf of Ike Turner, I am so very very glad to officially announce today as SLAP YOUR IRRITATING CO-WORKER DAY!

There are the rules you must follow:
* You can only slap one person per hour - no more.
* You can slap the same person again if they irritate you again in the same day.
* You are allowed to hold someone down as other co-workers take their turns slapping the irritant.
* No weapons are allowed...other than going upside somebody's head with a stapler or a hole-puncher.
* If questioned by a supervisor [or police, if the supervisor is the irritant], you are allowed to LIE, LIE, LIE!

Now, study the rules, break out your list of folks that you want to slap the living day lights out of and get to slapping.....and have a great day
I wonder if this has to to with latent hostility after Enron and Tyco, or maybe even Mothra.
:::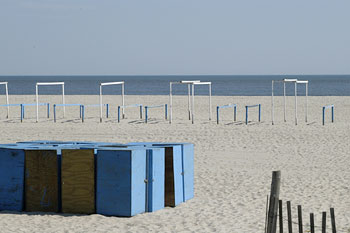 :::
Warren sent me this link: overheardinnewyork.com. It's easy to get saturated, but before you reach that point, it's pretty interesting.
Cape May
A couple of days ago, I got back from 4 intensive days of shooting in Cape May. I was in a workshop with Harvey Stein and Nancy Ori. I met a bunch of talented photographers, and we all worked to sharpen our skills at photographing people and places.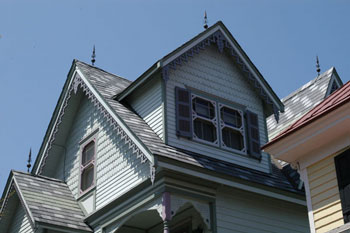 These were 12-hour days. We had meals together, looked at work, and turned one room of the cottage where we met into a laptop "war room" where the digital shooters convened, and edited selections from the days' shoots to share with everyone else.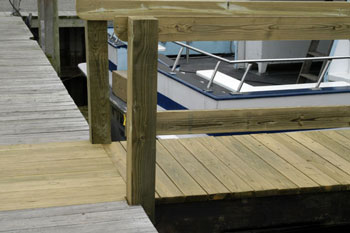 A lot of the discussion was about techniques and rationales for approaching strangers we want to photograph. I found it very easy to engage people and take photos that were not so "posed," which has been one of my greatest concerns about shooting strangers. It doesn't preclude me from taking candids, but taking a candid already feels less sneaky to me.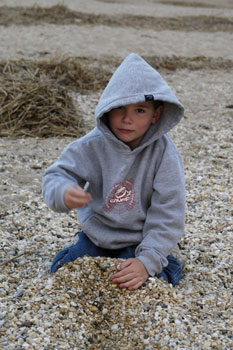 The most surprising thing about shooting people after you've asked for permission, is how quickly they seem to forget that the camera is there anymore. That's a very useful lesson.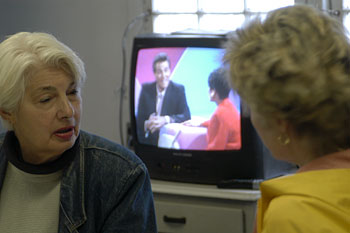 I shot nearly 1400 frames — which means, I've got some editing and printing to do.